John A. Heffern, the Ambassador of the United States of America to Armenia, visited the excavations of Project ArAGATS this week.  Touring excavations at Gegharot Kurgans, Gegharot Fortress, and Tsaghkahovit, the Ambassador tweeted his experience on his twitter feed: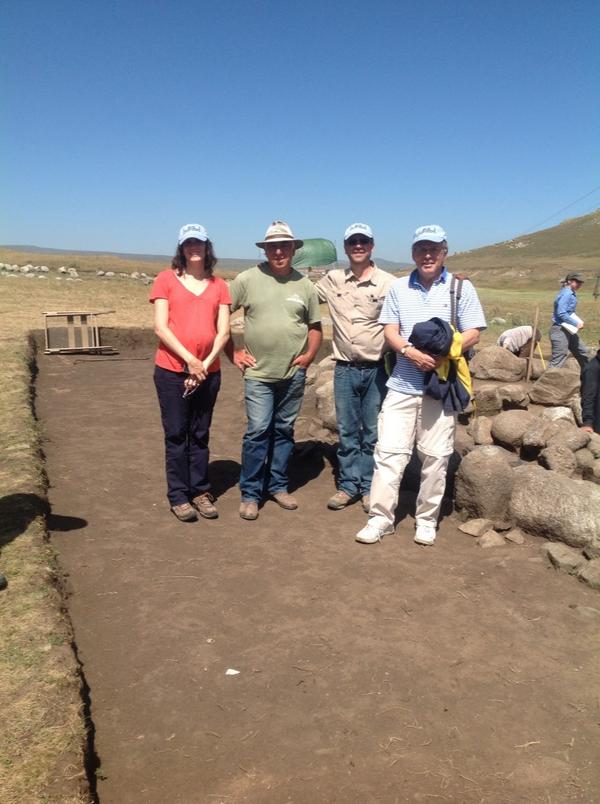 Aragats Foundation archeology in #Armenia. Ruben, Adam and Lori!

— John Heffern (@AmbHeffern) July 23, 2014
Thank you Mr. Ambassador for giving your time and attention to Armenia's archaeological heritage.